The attorneys at Wallis, Bowens, Averhart & Associates, PLLC bring years of experience and a devotion to meeting each client's unique needs.
Saleisha N. Averhart is a civil rights attorney and a partner at Wallis, Bowens, Averhart & Associates, PLLC. Dedicated to helping clients navigate heavy weather, her experience and judgment provides assurance in some of the most demanding business settings. She is a native of Trinidad & Tobago, and has called North Carolina home since childhood. 
Attorney Averhart has spent a large part of her professional development in crisis management. Her unique perspective in creating options when none are readily apparent is a driving force of her practice. She has worked extensively in business development, education advocacy for students with disabilities, school suspension, teachers, and public charter schools serving significantly overlooked populations, as well as plaintiff's and defense counsel for personal injuries & defense counsel for auto accidents, plaintiff's and defense for contract disputes and litigation, commercial real estate transactions, wills & estate planning, licensing board matters, state agencies compliance authorities, and district court matters such as traffic, DWIs, and misdemeanor criminal. 
Saleisha's desire for better outcomes for everyone led her to a path of service. She currently serves on the City of Raleigh's Hispanic and Immigrant Affairs Board and is a Global Business Advocate for InvesTT, a Trinidad & Tobago organization dedicated to promoting the business affairs of her home county, Trinidad & Tobago. Attorney Averhart also serves as the Appointed Attorney for the Wake County Democratic Party amongst other roles in supporting her local community. She is a former Legal Aid of North Carolina attorney, and continues to  volunteer as a Legal Aid of North Carolina's Lawyer on the Line program attorney volunteer. "I strongly encourage attorneys to find ways to serve our most vulnerable populations. Legal Aid of North Carolina's Lawyer on the Line program is a great way to start."  She is the immediate past 1st Vice President for the North Carolina Association of Black Lawyers. She is a key partner for the  4th Trimester Project, a University of Chapel Hill research-based project dedicated to combating the maternal health crisis where her particular focus is  advocating for better outcomes for Black women and American Indian women during pregnancy, child birth experience, and post partum care. "Pregnant people deserve to be believed- children demand it and our voices are the only way we can support children in this way."     
Saleisha earned her J.D., cum laude, at North Carolina Central University School of Law in 2009, and her B.A., with Honors, from Southern Adventist University in 2006. She is admitted to the bars of North Carolina state, the Middle and Eastern Districts of North Carolina Federal Courts, and the Fourth Circuit Court of Appeals.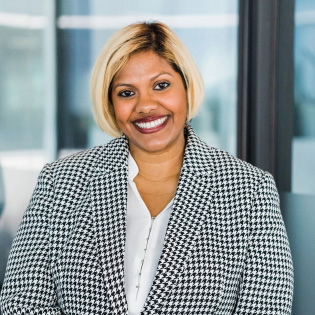 Stephon J. Bowens is a civil rights attorney and partner of Wallis, Bowens, Averhart & Associates, PLLC. He is a native of Raleigh, North Carolina. Stephon has spent a majority of his legal career in complex litigation. Mr. Bowens is a contributor to and editor of the seventh edition of Ten Ways To Save Your Land, a book designed to assist laypersons with the protection of their greatest asset, their land. He is also an editor and contributor to The Good North Carolina Elementary School, a book that examined best practices in public schools and offered recommendations for the improvement of North Carolina's public schools and the author of A Parent's Guide to Public School Discipline, a handbook for parents regarding their right to participate in the education and disciplinary proceedings of their children in the public schools.
Mr. Bowens began his legal career as a public benefits attorney with East Central Community Legal Services in Smithfield, North Carolina. He was also previously employed by Blanchard, Miller, Lewis, and Styers, P.A., for four years, where his primary responsibility included serving as Associate General Counsel for Land Use and Zoning for AT&T Wireless. Prior to that he served as the Executive Director of the North Carolina Association of Black Lawyers' Land Loss Prevention Project for eight years, where he managed twelve attorneys addressing predatory lending practices and improper foreclosure proceedings.  He also served as the Co-Executive Director of the North Carolina Education and Law Project, a division of the North Carolina Justice and Community Development Center, for two years, where he lobbied the North Carolina General Assembly and lead impact litigation on behalf of limited resource and financially distressed public school students. Mr. Bowens is also a former member of the Environment, Energy, and Natural Resources Law Section Council of the North Carolina Bar Association.
Mr. Bowens is a 1996-1997 Education Policy Leadership Fellow and is licensed to practice in the state and federal courts of North Carolina and the federal courts of Washington, D.C. He has appeared and argued before the U.S. Court of Appeals for the Fourth Circuit and the U.S. Court of Appeals for the District of Columbia Circuit.  He is a class of '94 graduate of North Carolina Central School of Law, and completed his undergraduate studies at North Carolina State University in 1990.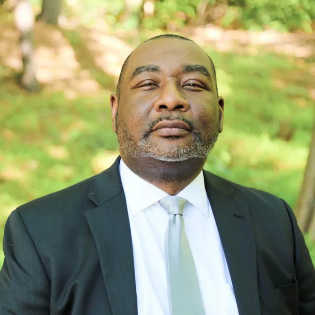 Mary Beth is an Associate Attorney who joined the Wallis Law Firm in 2020. She graduated from Campbell Law School where she participated in the Senior Law Clinic. Her practice includes estate planning, guardianships, and special needs planning. She also serves Wake County as a Guardian ad Litem attorney, taking appointments to represent Respondents in Incompetency and Guardianship proceedings.
Mary Beth and her husband Dale have three grown children. Her interest in elder and special needs law developed while raising a child on the autism spectrum and working as a paralegal for an elder law attorney. She finds that educating and advising clients is the most fulfilling part of practicing law.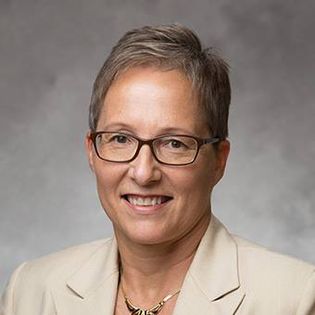 Diane A. (Dee) Wallis is a partner in the Raleigh law firm of Wallis, Bowens, Averhart & Associates, PLLC; in practice in Raleigh since 1982, when she graduated from Duke University School of Law with Distinction. Her practice includes a representation of families and their small businesses, with emphasis on planning and drafting for special needs or problems, such as estate planning, disabled family members, elder law, advice and various contracts for businesses, and administration of estates and guardianships.
Dee has been active in many civic organizations during her career, from the North Carolina Association of Women Attorneys to the Durham Kennel Club. Her three children are grown. Now, she and her husband, Steve, raise, train and show Cavalier King Charles Spaniels and spend a lot of time in the mountains of North Carolina.
Admitted: 1982, North Carolina
Law School: Duke University School of Law with Distinction in 1982